DAVID  LO  DENTAL  SURGERY

42  North  Parade

Campsie  NSW 2194

ABN  39  598  094  383

Tel   :  +  61  2  9789  6219

Fax  :  +  61  2  9789  3036

Mobile  :  0414811888



As a thanks to visiting this site, just print out the discount voucher below and present it at your next visit to obtain a 10% discount off our regular charges for in office treatment or 5% discount for work involving laboratory outlays.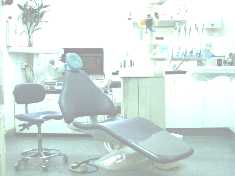 10 % Discount on in office treatment

5 % Discount for work with laboratory outlay

Offer expires 30 APRIL  2012

DAVID  LO  DENTAL  SURGERY

42  NORTH  PDE.  CAMPSIE  NSW  2194

TEL  :  02 - 9789 6219

MOB  :  0414 811 888

* Conditions of use :

1. Each individual can only use the same discount voucher (same serial number) once.

2. The voucher is fully transferable and can be passed on to other family members and friends.

3. The voucher must be presented to obtain the discount.

4. Voucher cannot be used with other promotional offers.

5. For patient with health fund covers, discount only applies to cash balance after  health fund rebates.

NB. If the voucher has expired, just come back later as the expiry date will be updated from time to time.